UE 2014/2020 Finance
EU policies apply across a wide range of programmes and funds that provide financial support to thousands of beneficiaries, be they farmers, students, scientists, NGOs, companies, cities, regions and many others. In this sense, the overall objective of the current programmes has a close relationship with the Strategy Europe 2020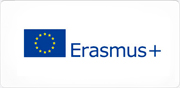 The new Erasmus + program covers all initiatives of education, training, youth and sport. This new program focuses on the formal and informal learning beyond EU borders, with a clear vocation for internationalization opening up to third countries in order to improve educational and training capacities of people for the employability of students, teachers and workers.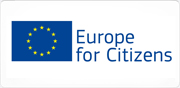 The new program Europe for Citizens 2014-2020 pretends to respond to the challenges and opportunities of the next seven years, in areas as important as economic growth, security and Europe's role in the world. In this scenario, it is very important that citizens take part in discussions and help shape European policies.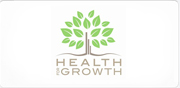 The new program will help the EU to react to economic and demographic challenges facing health systems and allow its citizens to enjoy good health for longer.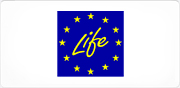 The objective of this program is to contribute to the implementation, updating and development of Community policy and legislation on the environment, including the integration of the environment into other policies, in order to contribute to sustainable development.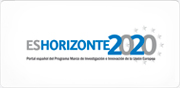 It is the program that funds research and innovation projects in various thematic areas in the European context, with almost € 80,000m for the period 2014-2020. Researchers, companies, technological centers and public bodies have place in this program.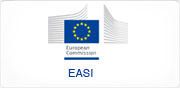 It's the new program for employment and social innovation. This program will support the efforts of the Member States in the design and implementation of employment and social reforms at European, national as well as regional and local level through policy coordination, identification, analysis and exchange of the best practices.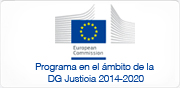 The mission of the DG Justice is to build an area of justice throughout the European Union to ensure: Respect for fundamental rights by the EU and Member States at national level, the equal treatment regardless of sex, race or ethnic origin, religion or belief, disability, age and sexual orientation, the protection of personal data across the EU anb access to justice in case of legal problems throughout the EU.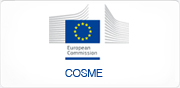 It's the new Programme for the Competitiveness of Enterprises and SMEs. Its main objectives are: Facilitating access for SMEs to existing funding, create an environment conducive to promoting growth and the creation of new businesses and business environment, fostering entrepreneurial culture in Europe, increase sustainable competitiveness of EU enterprises and helping small businesses to work outside their home countries and improve their access to new markets.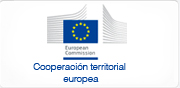 The mechanism of European territorial cooperation helps regions across Europe to work together to solve common problems, or exchange of knowledge and foster innovation potential. This mechanism is part of the cohesion policy of the EU, which remains an essential element of the EU financial framework for 2014-2020 proposed by the Commission
European Programmes where we can help you
European Programmes on:
Smart and inclusive growth
Horizon 2000 – Is EUs biggest Research and Innovation programme ever. Aimed at securing Europe's global competitiveness. It promises more breakthroughs, discoveries and world-firsts by taking great ideas from the lab to the market.
COSME – A EU program that's aim is to make it easier for small and medium-sized enterprises (SMEs) to access finance in all phases of their lifecycle.
Erasmus for All – Brings together in a single programme activities previously covered by a number of separate programmes (including the Lifelong Learning Programme, Erasmus Mundus and Youth in Action) and also includes activities in the new area of European competence, sport.
Galileo – Galileo is the European Union's Global Satellite Navigation System.
Pericles 2020 – Programme funds staff exchanges, seminars, trainings and studies for law enforcement and judicial authorities, banks and others involved in combating euro-counterfeiting.
Hercule III – The Hercule programme protects the EU's financial interests by supporting action to combat irregularities, fraud and corruption affecting the EU budget.
Fiscus – Is the new financing programme covering EU customs and taxation for the period 2014-2020.
Structural Funds – Is a financial tools set up to implement the regional policy of the E
ERDF – The European Regional Development Fund aims to strengthen economic and social cohesion in the European Union by correcting imbalances between its regions.
ESF – The European Social Fund invests in people, with a focus on improving employment and education opportunities across the European Union.
Youth Employment Initiative – Exclusively supports young people who are not in education, employment or training, including the long-term unemployed or those not registered as job-seekers.
Cohesion Fund – Is aimed at Member States whose Gross National Income (GNI) per inhabitant is less than 90 % of the EU average.
Territorial Cooperation – It is one of the two goals of the cohesion policy and provides a framework for the implementation of joint actions and policy exchanges between national, regional and local actors from different Member States.
Connecting Europe Facility – Is a key EU funding instrument to promote growth, jobs and competitiveness through targeted infrastructure investment at European level.
Joint Technology initiative* – Are long-term Public-Private Partnerships and support large-scale multinational research activities in areas of major interest to European industrial competitiveness and issues of high societal relevance.
Joint Programming initiative – The aim of the process is to pool national research efforts in order to make better use of Europe's precious public R&D resources and to tackle common European challenges more effectively in a few key areas.
ERA-NET* – Is designed to support public-public partnerships in their preparation, establishment of networking structures, design, implementation and coordination of joint activities as well as topping up on single joint calls of actions of a transnational nature.
European Innovation Partnerships* – A new approach to EU research and innovation. EIPs are challenge-driven, focusing on societal benefits and a rapid modernisation of the associated sectors and markets.
Article 185 Initiatives* – To foresee the participation of the Community in the joint implementation of national, research and development programmes. The Community provides financial support to the joint research programme, by co-funding the efforts from national/regional budgets/ programmes.
Ambient Assisted Living Joint Programming – Supports applied research on innovative ICT-based services for ageing well.
Eurostars – Is a programme that supports research-performing small and medium enterprises, which develop innovative products, processes and services, to gain competitive advantage.
European Metrology Research Programme – Is a metrology-focused European programme of coordinated R&D that facilitates closer integration of national research programmes.
BONUS – Programme supporting science for a better future of the baltic sea region.
COST* – Is an EU-funded programme that enables researchers to set up their interdisciplinary research networks in Europe and beyond.
Knowledge Innovation Communities (EIT KIC)* – Brings together businesses, research centres and higher education institutions as partners, creating a favourable environment for creative thought and innovation to flourish.
European Programmes on:
Sustainable growth – Natural resources
Agriculture – A partnership between Europe and farmers.
Rural Development (EARDF) – The EU's rural development policy helps the rural areas of the EU to meet the wide range of economic, environmental and social challenges of the 21st century.
Maritime and Fisheries (EMFF) – To help fishermen adapt to sustainable fishing, create jobs for the sector and diversify economies in coastal communities.
LIFE – Is the EU's financial instrument supporting environmental, nature conservation and climate action projects throughout the EU.
European Globalisation Adjustment Fund (EGF) – Provides support to people losing their jobs as a result of major structural changes in world trade patterns due to
Emergency Aid Reserve – Can be called upon to respond to unforeseen events and major crises, financing notably humanitarian, civilian crisis management and protection operations in non-EU countries.
Security and citizenship – Funding in support of security, migration, border control.
Asylum and Migration Fund – It will promote the efficient management of migration flows and the implementation, strengthening and development of a common Union approach to asylum and immigration.
Internal Security Fund (Police component) – The Funds' activities will focus on achieving two specific objectives: Fight against crime and managing risk and crisis.
Internal Security Fund (Border component) – The main objective is to contribute to ensuring a high level of security in the Union while facilitating legitimate travel.
Justice – Focuses on further development of a European area of justice based on mutual recognition and mutual trust.
Right and Citizenship – Contributes to the further development of an area where equality and the rights of persons, as enshrined in the Treaty, the Charter and international human rights conventions, are promoted and protected.
Europe for Citizens – The aim is to contribute to citizens' understanding of the EU, its history and diversity and foster European citizenship and improve conditions for civic and democratic participation at EU level.
Food safety – A written document indicating how a food business will control the food safety hazards associated with the food handling activities of the business.
Health and Growth – Is oriented towards how health can contribute to growth; in particular as regards employment, innovation, sustainability.
Consumers – Aims to help the citizens to fully enjoy their rights as consumers and supporting growth, innovation.
Creative Europe – Programme for support to the culture and audiovisual sectors.
European Programmes on:
Global Europe
Instrument for Pre-accession Assistance (IPA) – Funding mechanism that offers assistance to both EU candidate countries and potential candidate countries.
European Neighbourhood Instrument (ENI) – Provides the bulk of funding to the 16 countries covered by the European Neighbourhood Policy (ENP).
Partnership Instrument – The Partnership Instrument is the main innovative instrument in the external action package. It supports measures that respond in an effective and flexible manner to objectives arising from the Union's bilateral, regional or multilateral relationships with third countries.
Development Cooperation Instrument (DCI) – Its prime objective is the reduction of poverty.
Instrument for Stability (IfS) – Worldwide instrument to respond to situations of crisis in third countries to provide technical and economic assistance.
Democracy and Human Rights (EIDHR) – Is a thematic funding instrument for EU external action aiming to support projects in the area of human rights, fundamental freedoms and democracy in non-EU countries.
Humanitarian Aid – Provides needs-based humanitarian assistance to the people hit by man-made and natural disasters with particular attention to the most vulnerable victims.
Civil Protection (SCFI) – Civil protection assistance consists of governmental aid delivered in the immediate aftermath of a disaster.
Instrument for Nuclear Safety Cooperation (INSC) – Aims to promote a high level of nuclear safety, radiation protection and the application of efficient and effective safeguards of nuclear material in third countries.
Macro-financial assistance – Is as a form of financial aid through medium/long-term loans or grants, or a combination of these.
Guarantee fund for External actions – Aims to contribute to the EU policy to address root causes of migration, while contributing to the achievement of sustainable development goals.